March 9 -
PTA Someone Special Dance 4pm - The H.W. Mountz PTA is holding a dance for all young ladies where they can invite their special someone (adult) for a memorable evening at the Spring Lake Golf Club. The Special Someone can be a family member, relative or friend. The event is open to all young ladies from pre-school thru 8th grade.
March 10 - Cops vs. Kids Basketball game at 7 PM Please join us for this fun evening with the Spring Lake Police Department and our eighth graders.
March 10 -
Manasquan Elementary School Pi Day Convocation-Selected 7th grade students from each district will attend a series of Pi related challenges and activities at Manasquan Elementary School from 10:00 AM-2:00 PM. Participating students will turn-key some of the events and challenges they were a part of during the convocation with their own classmates. Permission slips went home with participating students.
March 12 -
Superintendent Team Talks- Please join Mr. Bormann for a discussion for Parents of Students in Grades 3-5 at 6 PM. Please RSVP to Mrs. Cory at
732-449-6380 x 411
if you are able to attend!
March 17 -
Good Luck to Michael O. at the Asbury Park Spelldown at Monmouth University!
March 17 -
Please remember to wear green on Monday, March 17
to show your St. Patrick's Day pride. Everyone is Irish on St. Patrick's Day!
March 19 -
PTA Meeting 2:00pm. Mrs. Reynolds from Responsive Classroom and several Mountz Teachers will be presenting Part 2 of the Responsive Classroom presentation during this meeting. Please come to learn more about this great approach to building our classroom and school community.
March 19 - Marking Period 2 Ends. Report cards will be coming home on Friday, March 28th!
March 19 - PTA Mother-Son Outing! 7pm Contact the PTA for more information! The world famous Harlem Globetrotters will take fan interaction to a new level when the 2014 "Fans Rule" World Tour comes to the Collins Arena at Brookdale Community College in Lincroft.
March 20 - First Day of Spring!
March 24 - Neal Nichols Geography Assembly sponsored by the PTA. This fun interactive game show involves drawing geographical maps from memory. Times to be determined.
March 25 DATE CHANGED - Science Fair- 3 to 4 pm and 7 to 8 PM Please visit our gymnasium to see the projects from our Future Scientists! New for this year is the judging of projects by a panel of scientists in grades 6-8. Awards will be given announced during the 7-8PM session.
March 26 -
Superintendent Team Talks- Please join Mr. Bormann for a discussion for Parents of Students in PreK-2 at 6 PM. Please RSVP to Mrs. Cory at
732-449-6380 x 411
if you are able to attend!
March 26 -
SLED Meeting 7 PM- Come support our Spring Lake Educational Foundation!
March 27 - Otis Lennon Cognitive Testing for Grades 3 & 6. More information will be sent home by Mrs. Walsifer in the upcoming weeks.
March 27 - By way of a PTA mini-grant Sun Lab Studios will be visiting 8th grade. Sun Lab Studios will demonstrate their solar-powered audio recording and mixing equipment with 8th grade students.
April 21 - The Board of Education approved Monday, April 21, 2014 as a make-up snow day. Students will be dismissed at 12:40 PM and the rest of the day will be an in-service day for teachers.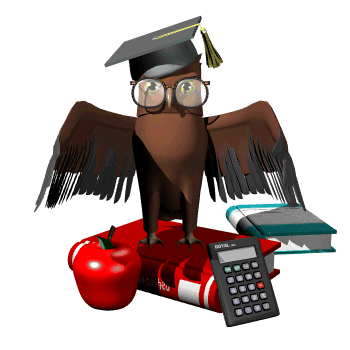 Congratulations to Members of Team Mountz
Hoops for Hearts! The H.W. Mountz National Junior Honor Society sponsored Hoops for Heart February 24th – February 28th! Our school raised $950! The Homeroom with the highest contributions was Mr. DeStefano's 7th grade class. They will be celebrating with an ice cream party! Thank you for your contributions and support!
Basketball - Congratulations to Abigeal G. for advancing to the state finals for the National Elks Free Throw Shooting contest. We a very proud to have you representing Team Mountz!
Boys and Girls Varsity Basketball-
The Girls Varsity Basketball Team ended the regular season in 2nd place in the National MCAL division. The Boys Varsity Basketball Team ended the season in 3rd place in the National MCAL division. Both teams will participate in the Run for the Roses tourney in a couple weeks. Congratulations to both teams for all the hard work, dedication and sportsman
ship!!!
Spelling Bee-
Our 4th through 8th graders competed in our Annual Spelling Bee on
Monday, January 27, 2014
from 1:30-2:30 pm. Congratulations to our winner: Michael O (Grade 6)
Geography Bee
- Our 4th through 8th graders competed in our Annual Geography Bee on
Tuesday, January 7, 2014
. Congratulations to our winner, Finn W (Grade 7)!
Future Cities Competition-
On
Saturday, January 18, 2014
our 7th and 8th grade gifted and talented students competed in the Future Cities Competition at Rutger's University under the advisement of Mr. Tonzola (having been advised by Mrs. Krebs formerly).
Please join me in congratulating them on obtaining 8th place out of 80 entries
for their intense model and presentation, "Alternate Transportation for Future Cities" since September! Our student presenters were Ian M, Sean J, Rylan F, and William B!
Other Important Items
February BOE Community Update-
Please view

here
to take a look at the actions taken and presentations made at the Spring Lake Board of Education Meeting held on February 24, 2014.
6-8 Chromebook Take Home Initiative-
Students in
grades 6-8 began bringing home their Chromebooks for use on school assignments. Visit the link and return the Handbook Signature Page, Insurance Payment Page, and Insurance Payment if you are interested in having your child bring their Chromebook home!
View Contract Here